As an industrial plastic supplier and distributor warehouse, we can serve all your industrial plastic needs:
Click on our other products below for more info.
RACING METALS
American Metal Supply is your best source for Racing and Sign Sheet Metals.
Painted Aluminum Sheets
.040x48X120
Hunter Red/Red
Hunter Red/White
Extreme Red
Chevron Blue
Orange
Yellow
Black/Black Gloss
Black Matt
White
.050 48 x 120
White
.063 48 x 120
White
.080 48 x 120
White
Aluminum
Angles
Flat Bar
Channels
Sheet
Plate
Tube
Diamond Plate
Brite Aluminum Tread Plate
Steel Tube
Welded Rounded Tube
Dom Tube
Square & Rectangle Tube
Chromemoly Tube (4130)
Pipe
Lexan
.125x48x96
.188x48x96
.250x48x96
Plain
Abrasion Resistant
Processing
Sawing
Shearing
Drilling
Punching
Forming
Welding
Bending
Miscellaneous Plastics
Full range of plastics available; HDPE, UHMW etc.
Miscellaneous Metals
Full range of stainless, hot roll, cold finish, galvanized in all shapes and sizes
Q-RAILING
As a supplier and distributor warehouse for Q-Railing, American Metal Supply offers a wide range of Q-Railing.
Modern Stainless Steel Railing Systems
Multiple Design Options
Glass, Cable or Bar
Manufactured in Europe
Volume and HBA Discounts Available
Contact Michael Guy for further information @ 513-396-6600
Check out their catalog.
ALLOYS / COPPER / BRASS
As an aluminum and metal alloy supplier and distributor, we warehouse the following alloys and specialty metals in a range of shapes and sizes:
NICKEL:
Monel Series, Inconel Series, Incoloy
TITANIUM:
6AL4V
COPPER & BRASS:
360 FREE MACHINING
STAINLESS:
203, 303, 321, 347, 410, 416, 420, 422, 440, NITRONIC 50, 60, 17-4, 15-5, 13-8
ALLOY:
4140, 4130, 4150, 4320, 4340, 4620, 4820, 3310, 9310, 52100, 8620, NIT 135
ALUMINUM:
MIC6, 2011, 2024, 6061, 7075
CARBON:
1035, 1040, 1045, 11L17, 12L14, 1141, stress proof, fatique proof
CAST IRON:
CL40, 65-45-12, 80-55-06
We supply and distribute commercial as well as aircraft quality
Sheet
Tubing
Flats
Squares
Rounds
Plate
Integra Wood
Manufacturers of Superior Grade Underlayment & Premium Plywood Products.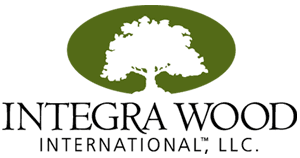 Check out their website for more information.
Gallery