History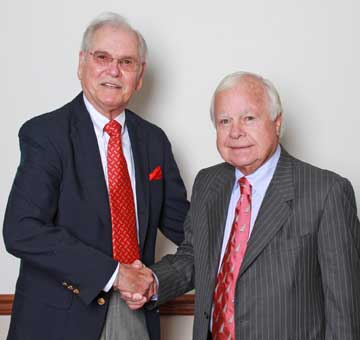 Founded in Cincinnati, Ohio in 1986, American Metal Supply (AMS) projected the vision of being the best "problem solvers" in the industry. This was no small task but over the decades the company has grown and delivered on that visionary status.
The founding partners, Bill Guy and Larry Burtschy, recognized that in the competitive steel industry being a good supplier was only part of the story. Helping our customers achieve greater profitability by providing a broad range of support services and greater product diversification leads to sustainable partnering relationships. It's good to be an important part of your customer's value chain.
AMS expanded to Louisville Kentucky in 1992. Now AMS service reaches south as far as Tennessee. Beyond their current facilities, AMS began building a network of processing fabrication partners to offer customers greater process support. If you need something just ask, AMS likely already has the resource you're looking for.
As the metal supply industry transitions into broader services, AMS has built an expansive model of capabilities that provide single project prototype work to contract parts and assembly production. This umbrella of companies working together helps cultivate and insulate success thru the ebb and flow of changing markets. AMS is helping define this expanding business model. We ask that you consider AMS your ticket to the fast lane.
Parts and assembly production
Just-in-time supply lines supporting lean manufacturing inventory principles
We can source anything in metal or plastics. If it's made, we either have it in stock or will find it for you
One piece or a truckload, we value your business
Mission
Our mission at the American Metal Supply Company is to achieve the highest degree of customer satisfaction possible by providing the most expedient delivery of top-quality metal products to any and every metal consumer. In all respects, we intend to be the best distributor in the business.
We believe
that a solid reputation is earned one customer, and indeed, one order at a time.
We believe
that no customer, nor any order, is too small to deserve anything less than our complete attention.
We believe
that we cannot win customer loyalty by simply meeting our customer's expectations. We must exceed their expectations with every opportunity.
We believe
that the health, safety and welfare of our employees are fundamental elements of our business.
We are a team-oriented, customer-driven distributor in pursuit of service excellence.